Investing has never been a walk in the park.
But many of us make it harder than it really has to be.
That's because they try a million different things. They take too much advice from their "know it all" neighbor. Unbelievably, an astonishing nine out of every 10 investors fail because:
Many don't have good training, or guidance
They're not aware of risk, thinking the stock market is a "get rich" scheme
They don't think long-term. They want instant gratification.
They blindly follow the crowd, becoming one of the sheep
They fail to trade without emotion.
They fail to trade with a property strategy or even diversify.
They fail to learn from their mistakes.
But that's a great way to lose money.
Screw Up All Of Your Trades And Still Bank Monthly Gains

The Perfect Trading Strategy for risk-averse conservative traders who want consistent, predictable and reliable weekly and monthly income from trading stocks… even when… they are 100% WRONG on every trade. Over a recent 30-day period, a well-known trader used this conservative trading technique to earn a substantial $13,241.50. He explains everything (and shows you the PROOF) in his just-released video report. I won't leave this video up forever. So watch now because you're about to discover some things about active trading for weekly and monthly income you've never seen before.
However, we believe that if you really want to become a better investor then you need to look at low-priced stocks that could double, if not triple from multiple catalysts.
Sadly, many are still cheap because they're being overlooked.
But the ones we've found may not be overlooked for much longer.
Here are three stocks we believe could double, if not triple as smart investors take notice.
Stock No. 1 – SSR Mining Inc. (SSRM)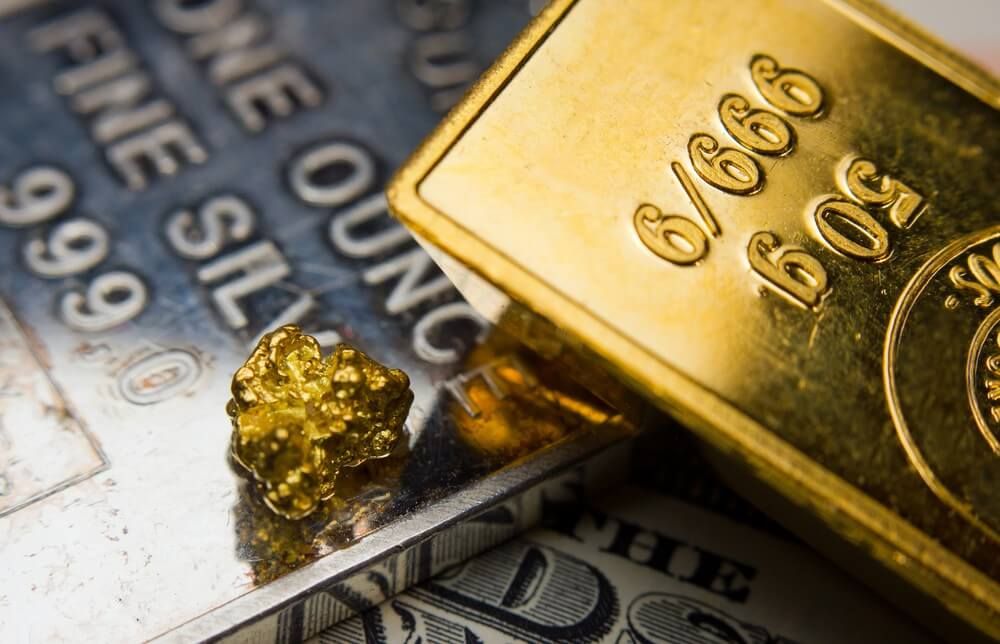 SSR Mining Inc. engages in the acquisition, exploration, development, and operation of precious metal resource properties in the Americas. The company primarily explores for gold and silver deposits. Its projects include the Marigold mine located in Humboldt County, Nevada, the United States; and the Seabee Gold Operation located in Saskatchewan, Canada.
When we first uncovered SSRM, it traded at less than $9 a share.
And while it has since rocketed to $10.91, we still believe it holds tremendous value.
We like the stock for two reasons. One, there's a good deal of growth. In fact, in its third quarter, it posted its strongest quarter of the year with consolidated gold equivalent production of nearly 95,000 ounces, according to CEO and President Paul Benson.
"We delivered our strongest quarter of the year with consolidated gold equivalent production of nearly 95,000 ounces, breaking records at Marigold and Seabee while continuing to optimize production and advancing the Chinchillas project at Puna Operations. With all three operations performing well, we look forward to meeting or exceeding annual guidance for the seventh consecutive year."
The other reason we like gold stocks such as these is because gold has bottomed.
After plunging for the last six months, gold has weathered its longest streak of losses in about 30 years. Since April 2018, prices sank from $1,360 to a current price of $1,228.
And while some that would tell you, there's more pain ahead for the commodity, we're not so sure. Even global central banks are taking advantage of this opportunity.
Over the first six months of 2018, central banks added 193.3 metric tons to their reserves. That's up 8% year over year, according to the World Gold Council.
That's also the strongest central bank purchase in the first half of a year since 2015.
"I do believe gold has either reached a floor or is pretty close to one," predicts Jeff Wright, executive vice president of mineral exploration company, GoldMining, Inc.
A recent consolidation may suggest a bottom, as well.
Randgold Resources and Barrick Gold will merge in an $18.3 billion deal. "Consolidation at this level has historically been a sign that we're nearing a bottom," says Frank Holmes, CEO and CIO at U.S. Global Investors, as quoted by MarketWatch.
He also believes that gold mining stocks are the cheapest they've been in years relative to the S&P 500. So much so, it may be offering investors a "once in a lifetime" opportunity.
Stock No. 2 – New Age Beverage (NBEV)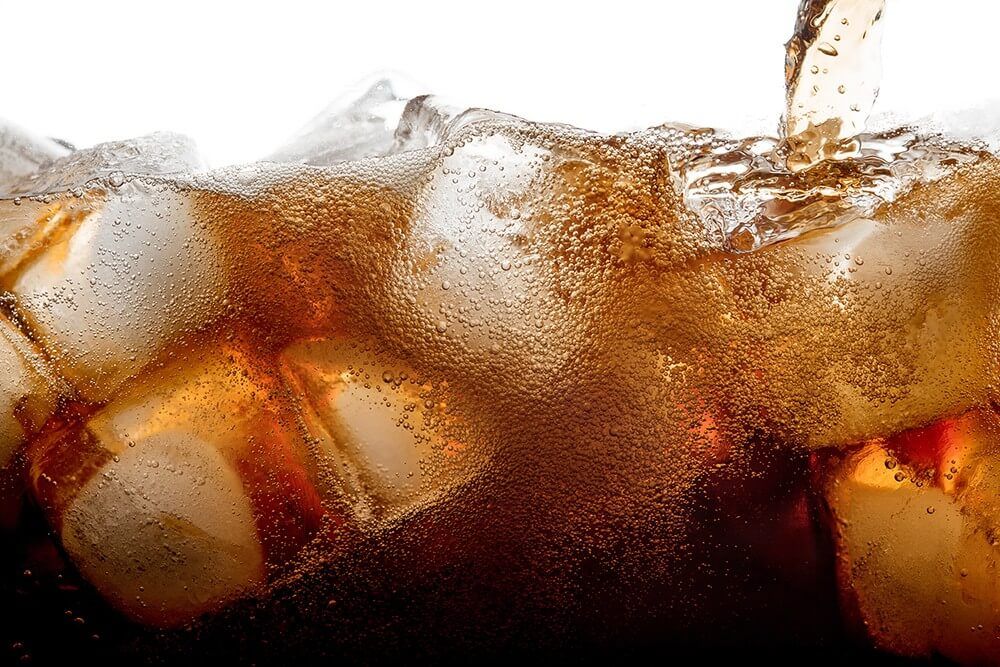 New Age Beverages Corporation, a healthy functional beverage company, engages in the development, marketing, sales, and distribution of beverages. The company offers ready to drink (RTD) tea, RTD coffee, kombucha, energy drinks, relaxation drinks, coconut waters, functional waters, and rehydration beverages, as well as functional medical beverages.
It provides its products under the Búcha Live Kombucha, XingTea, XingEnergy, Marley One Drop, Marley Mellow Mood, Marley Mate, Marley Cold Brew, Coco-Libre, PediaAde, and Aspen Pure PH and Aspen Pure Probiotic Water brands, as well as the Bio-Shield and enhanced brands. The company sells its products across 50 states in the United States; and approximately 10 countries internationally through direct and store door distribution systems.
One of the biggest reasons to like NBEV long-term is corporate America's interest in – and the potential for widespread adoption of cannabidiol-infused drinks.
Coca Cola expressed interest in cannabis-based beverages for example.
Constellation Brands is making a play for pot-laced beverages as after a $4 billion investment in Canopy Growth Corporation. Now, New Age is getting involved, and it may fuel buyout speculation, as it debuts its new portfolio of cannabidiol-infused beverages.
The marijuana story is taking the world by storm.
Canada just legalized marijuana. U.S. states are pushing for further acceptance. Polls show that Americans highly favor its legalization at 61%.
Corporate America has woken up to the opportunity.
By 2030, marijuana sales could eclipse Soda Sales.
We're seeing signs of a modern-day Gold Rush in marijuana stocks.
In fact, according to Business Insider, "Legal marijuana could soon become a bigger industry than soda, and it has already started putting pressure on alcohol sales, according to the investment bank Cowen. If marijuana is made legal nationwide in the US by 2030, the legal weed industry could generate $75 billion in sales by that year."
State sales are just beginning to approve its use
For example, Nevada's recreational marijuana market was exploding, as retailers sold close to $200 million of cannabis between July and December 2017. That's significantly faster than Washington State, which sold $67 million worth, and Colorado, which sold $114 million.
California could see $5 billion in revenue from recent legalization. Recreational sales could soon double the size of the marijuana market.
On top of that, 61% of Americans now believe marijuana use should be legal.
Up to 88% of Americans favor its medicinal use, too.
Even corporate America began jumping on board.
Constellation Brands invested $4 billion in Canopy Growth. That's as more consumers begin to reduce their overall alcohol intake in favor of marijuana.
"We believe alcohol could be under pressure for the next decade, based on our data analysis covering 80 years of alcohol and 35 years of cannabis incidence in the US," analysts at Cowen noted, as quoted by CNBC. "Since 1980, we have seen 3 distinct substitution cycles between alcohol and cannabis; we are entering another cycle."
According to Pot Network:
Molson Coors is chatting with pot stocks about creating cannabis-infused beers. The recreational market is anticipated to erupt in North America come October, and the beer and alcohol industry is looking to take the biggest hit. Molson Coors is not the first brewing company to take a closer look at cannabis. After their Canadian sales dropped more than 2% last year, the brewer is looking to partner with a cannabis producer.
Even Coca-Cola showed interest.
"Along with many others in the beverage industry, we are closely watching the growth of non-psychoactive CBD as an ingredient in functional wellness beverages around the world," Coca-Cola said, as quoted by CNBC. "No decisions have been made at this time," adding that it would not comment on further speculation.
As the story heats up, we want to hold stocks that are likely to push higher, like NBEV.

Stock No. 3 – Laredo Petroleum (LPI)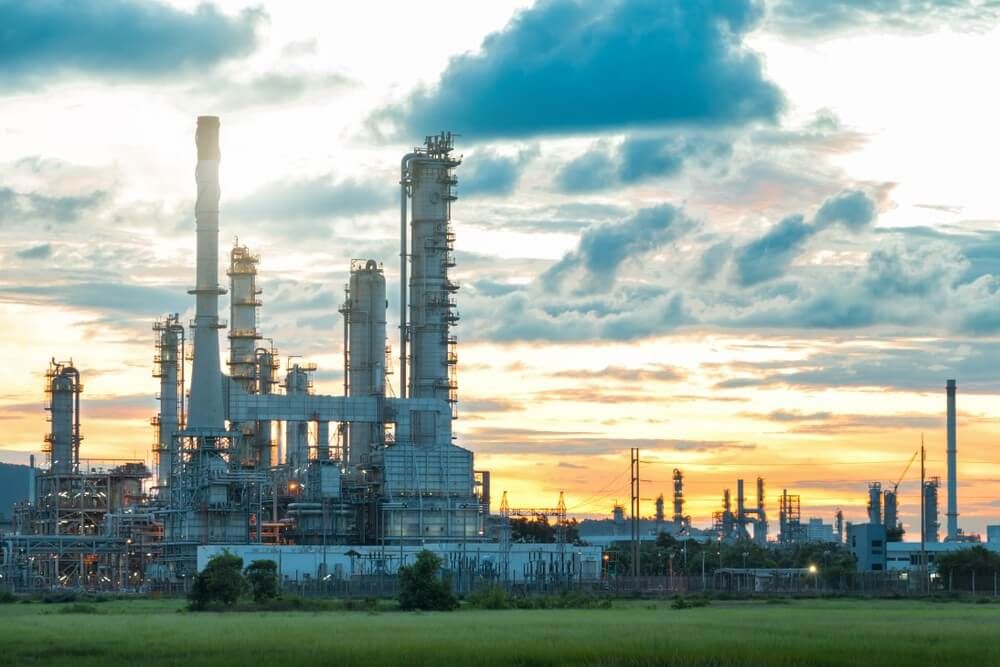 After pulling back with oil prices in October 2018, Laredo has become a bargain.
Laredo Petroleum, Inc. is an independent energy company with headquarters in Tulsa, Oklahoma. Laredo's business strategy is focused on the acquisition, exploration and development of oil and natural gas properties and the gathering of oil and liquids-rich natural gas from such properties, primarily in the Permian Basin of West Texas.
It just recently authorized a $200 million repurchase program.
"At current market prices, this program will enable the Company to repurchase approximately 10% of our outstanding shares at, what we believe, is a substantial discount to the true value of the Company," stated Randy A. Foutch, Chairman and Chief Executive Officer. "Our balance sheet strength after the divestment of our interest in the Medallion-Midland Basin pipeline system offers several avenues to accelerate value recognition for our current shareholders. We believe this repurchase program is the most compelling and accretive avenue at this time."
We also believe that this stock could be an acquisition target given sizable growth.
For example, at year-end 2017, the company produced a record 58,273 barrels of equivalent (BOE) per day, resulting in 17% production growth year over year. It increased its cash margin to $20.87 in full year 2017, an increase of 48% year over year. It also reduced its unit lease operating expenses to $3.53 per BOE, a 15% year over year reduction.
"Laredo's 2017 development plan generated impressive results," stated Randy A. Foutch, Chairman and CEO. "Above type curve productivity, on average, from the 62 horizontal wells completed during the year drove our 17% production growth, impressive proved developed finding and development costs and preliminary field-level returns on invested capital exceeding 30%. We were able to achieve all of this while continuing to test completion design, well spacing and new areas and landing points."
Unfortunately, the market seems to be ignoring all of this positive news.
We must also consider that company and founder, Randy A. Foutch is no stranger to successfully selling companies over his 30-year career. We also believe this stock is in the right place at the right time with a prime position in America's hottest oil play, which will allow it to continue delivering double-digit production growth going forward.
With solid fundamental growth and a growing position in the Permian Basin, we believe Laredo Petroleum could see higher prices and become a potential acquisition target. In our opinion, LPI is in a great position to do well with exposure to the U.S. oil production boom with an established position in one of the hottest U.S basins.