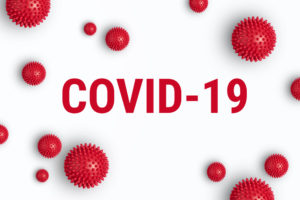 Virtually all indices are weighted according to the size or market capitalization of a company. The bigger the market cap, the bigger the effect on the index. This becomes an issue when so many mega capitalization companies cross over to so many categories. As you look at the top holdings, you'll typically see the same five technology and communications companies at the top. This is where being a stock picker can give you an edge. By identifying individual stocks to invest in, you're able to achieve a level of diversification that is really difficult in funds.
That being said, it's important that you pick companies that are likely to outperform and fit an objective. The companies listed have a bias toward high revenue and earnings growth, high margins, and a solid balance sheet. That means companies growing earnings and EBITDA by over 15% and revenue over 10%. Gross margins must be 40% or higher with operating margins over 15% and net margins over 10%. These companies must have a debt-to-equity of less than one and a cash-to-debt-ratio greater than one.
Check out our recent lists of small and mid-cap growth companies.
3 Mid Cap Growth Stocks with Strong Balance Sheets
4 Small Cap Growth Stocks Ready for the Rally
Special:
The Top 5G Stocks to Buy Now
Here is a list of 10 large cap growth companies that are positioned to continue to outperform during the COVID storm.
Large Cap Growth Stock #1: Fortinet Inc (NASDAQ: FTNT)
Fortinet is a cloud security company with no debt and has recent analyst upgrades to earnings estimates for 2020 and 2021. The company also has operating and net profit margins that are over double their 5-year average. A close above $145 on above average volume would yield a $180 price target.
Large Cap Growth Stock #2: Kirkland Lake Gold Ltd (NYSE: KL)
Kirkland is a gold exploration company that has little debt and is looking to see revenue growth increase as gold prices remain high for the foreseeable future. The operating and net profit margins and significantly higher than the 5-year average. A close above $140 on above average volume would indicate a potential move to $55.
Large Cap Growth Stock #3:  Arista Networks Inc (NYSE: ANET)
Arista sells cloud networking software and hardware solutions. The company has little debt and has a great cash position. However, analysts have downgraded the company's earnings expectations for the current year and has a projected 5-year EPS growth rate of 7.91%. Given its earnings picture and valuation, ANET is a buy at $170.
Large Cap Growth Stock #4: ABIOMED, Inc (NASDAQ: ABMD)
ABIOMED is a medical device company that manufactures devices for patients with failing hearts. The company has no debt and a current ratio of 4.82. It has operating margin of 29.64% and net profit margin of 24.14, which is near its 5-year average. The company is experiencing some impact due to COVID-19 policies but has a 24% 5-year projected growth rate and a 23% revenue growth rate for next fiscal year. ABMD is a long opportunity with a $280 near-term target.
Large Cap Growth Stock #5: Paycom Software Inc (NYSE: PAYC)
Paycom is a cloud-based human capital management software company for small and medium sized companies. They have operating margins of 32.43% and net profit margins of 25.16%, which are significantly above the 5-year average. The have a 5-year projected EPS growth rate of 19.69% but has seen significant downgrades to 2020 and 2021 EPS estimates. Given its high valuation, PAYC is a long opportunity at $240.
Large Cap Growth Stock #6: Align Technology, Inc. (NASDAQ: ALGN)
Align is a medical device company that makes Invisilign clear aligners and iTero intraoral scanners. The company has great margins but has seen their operating a gross margin decline over the past couple years. The company has a 5-year projected EPS growth rate of 17.34% but has experienced significant negative revisions for 2020 and 2021 because of COVID-19. Most valuation metrics are below the 50year average, but given the near-term earnings uncertainty, an entry near $200 would present a better value.
Large Cap Growth Stock #7: Veeva Systems Inc (NYSE: VEEV)
Veeva is a cloud-based software company that offers customer relationship management, commercial data warehouse, allocation, and alignment applications. The company has operating and net margin that is greater than the 5-year average. The company is projected to see 2021 and 2022 EPS growth of 16% and 19.7%, respectively, and a projected 5-year growth rate of 17.05%. The company has had positive revisions to 2021 and 2022 EPS in the last 30 days as well. The company has a near-term price target of $267.