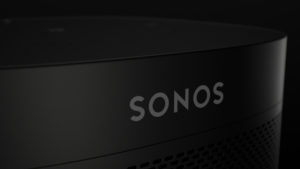 10% Owner Sells Ahead of Layoff Announcement from Audio Company
Sonos Inc (NASDAQ: SONO) is a wireless multi-room home audio company. On Wednesday, the company announced that it will be laying off 12% of its workforce globally as the company seeks greater "flexibility" operationally. The company has been significantly impacted by COVID-19 policies and has been searching for potential solutions since March. The resulting layoffs and the closure of their retail store in New York City and six satellite offices will reduce costs by $25 to $30 million. Accompanying the layoffs is a 20% reduction in the pay the company's CEO.
While the company has been searching for solutions, the share price has risen to pre-COVID levels near $15. In the past couple weeks, the volume ash exploded as the price has reached this point. This creates a point where the price may breakout to the upside or to the downside.
It's the downside potential is what the insider activity is indicating. Companies reach a point where the reward of owning the company is outweighed by the risk of holding it. On June 17, 2020, KKR 2006 Fund sold 13.84 million shares at $13, effectively closing their position.
Here are links to the last two insider trading reports.
Special:
The Top 5G Stocks to Buy Now
Global Investment Firm and 10% Holder Sells 21% of Holdings in Industrial Machinery Company
The List of Insiders Selling Stock in this Online Pet Retailer Gets Longer by the Day
Action to Take: SONO is a short opportunity on a close below $12.75 on above average volume with a potential target of $10.
Speculators may want to consider buying the 21 AUG 20 12.50/10 long put vertical for around $0.85.