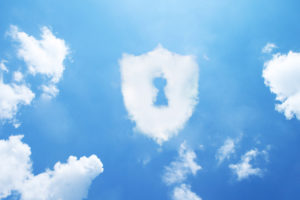 If there is one potential paradigm shift that has happened since the COVID-19 virus it is working from home. In a recent announcement from Mastercard, the chief people officer Michael Fraccaro discussed their policy for remote workers:
"We expect in the coming weeks and months that more employees will continue to work from home than come into office, and we are OK with that. We support that choice…We have stated upfront to all our employees, that it is their choice … we want them to make the decision on when they feel comfortable returning to the office."
It is highly likely that companies will continue to support working from home until a vaccine is available. However, there is the possibility that companies realize that worker productivity can be maintained in a remote working environment. What was previously a small trend and often involved allowing certain employees to work on a limited basis from home, may become more of a full-time experience for more of their staff.
Working from home comes with challenges. One of the biggest challenges is security. Being able to access data, run apps and communicate without having that information stolen is what brings us to the opportunity that exists for investors.
The following companies are some of the top publicly traded cloud security companies.
Special:
The Top 5G Stocks to Buy Now
Cloud Security Stock #1: Fortinet Inc (FTNT)
When Fortinet announced earnings on May 6, they showed a huge increase in revenue from the year prior and their earnings blew away estimates. For the first quarter 2020, the company saw revenue increase 22.1% yoy and adjusted earnings of $0.60 beat analyst estimates of $0.50.
The company also saw its operating margins for 1Q increase to 20.1% on $115.9 million in operating income. Those number virtually doubled from the same quarter in 2019 with $50.6 million in operating income and operating margin of 10.7%.
The company's FortiASIC security processing unit (SPU) is supposed to deliver 10 times the VPN throughput capacity of a many of their competitors. For remote working, the ability to work efficiently and reliably through a fast and secure network is huge.
Having a competitive product, along with $1.25 billion in cash and no debt, it places FTNT in a very opportunistic position in our current environment.
Cloud Security Stock #2: Check Point Software Technologies Ltd (CHKP)
On April 24, 2020, Check Point delivered earnings that beat analyst estimates at $1.42 compared to the $1.38 estimated. However, revenues only increased 3% yoy at $486 million. Similarly, operating income of $201 million was lower than the same quarter in 2019 at $206 million. With operating margins of 41%, it does place the company in a great position to grow earnings as revenue grows.
The company did highlight in their report the transformation of their appliance security gateway to their new Quantum Security Gateway in April. The advancement leads to significant gains in capacity and protection that the company believes will outshine the competition.
In 1Q the company returned $325 million to shareholders in the form of a 3 million share repurchase. They currently have $3.99 billion in cash as of March 31, 2020 and no debt.
Cloud Security Stock #3: Qualys Inc (QLYS)
Qualys recently reported earnings on May 7, 2020 and showed a continued trend of beating estimates by reporting adjusted EPS of $0.65 against analyst estimates of $0.60. Revenues increased 14.5% yoy to $86.3 million from $75.3 million. Gross margins expanded to 79% from 76% a year ago as operating income increased 45% to $20.4 million. The company has a 3-year revenue growth rate of 14.7% and a 3-year EPS growth rate of 49.8%.
The company saw strong sales in Q1 of their new VMDR all-in-one cloud-based app and their free endpoint protection solution. VMDR allows organizations to respond to threats more quickly and prevent breaches by automating the entire vulnerability management cycle.
QLYS has $332 million in cash and very little debt. The board also authorized a 2-year $100 million share repurchase program.