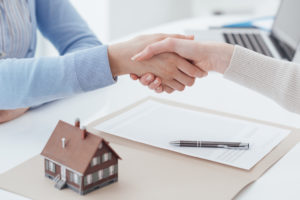 Lower mortgage rates could spur refinances, boost housing market nationwide.
With many investors focused on declining bond yields as a potential yellow flag for the economy, a few advantages are emerging for investors. Thanks to the drop in yields, borrowing costs are lower as well.
For 30-year mortgage rates, the drop has gone from 4.5 percent one year ago to about 3.8 percent as of Thursday. The rate is close to all-time lows, and may entice refinancing activity.
Special:
The Only 8 Stocks You Need for 2020
Most mortgages are eligible for refinancing, even those made as recently as 2018. The total value of such mortgages is over $2 trillion. Lower mortgage costs can ease household budgets, or allow buyers to purchase more expensive homes than previously expected.
Both events tend to be bullish for real estate prices, which have lagged in some markets, although not all. Likewise, a rise in mortgage rates tends to slow refinances as well as new home purchases, slowing the real estate market.
Action to take: Review your mortgage rates to see if refinancing would significantly lower your monthly payments. Traditionally, any time you can lower your interest rate by at least 1 percent, it makes sense to do. The cost savings on interest payments will more than cover the cost of refinancing, and you can free up cash each month for other uses.