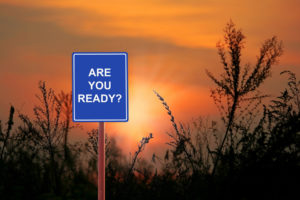 The measures being taken to slow the spread of the novel coronavirus have a good chance to fundamentally change the economy. Certainly, there is the potential for a severe recession, or worse, but the fear of social interaction isn't going to end when the surge in virus cases peak. As a result, it's important to consider companies that have a chance to gain market share in the "new economy."
In addition to underlying strategic and fundamental considerations, accounting for short interest can create bullish potential as shorts go to cover their shares. When a trader shorts a stock, they sell with the requirement to buy the shares back at some point to realize their profit or loss. Companies with greater than 20% of the float shorted would be considered high short interest companies.
The float represents the shares outstanding minus the shares that are restricted. The significance of the short interest is also weighed when compared to the amount of daily volume traded on a company. This reflects how easily the short shares can be repurchased without dramatically affecting the stock price. A short ratio greater than 5 would be considered relatively high.
REQUIRED by Law to Pay Out When You Request It

Find out why Barron's calls it "one of the greatest strategies in existence." 

Twenty-year trading veteran teaches you how to make as much as $2,690 per week with this low-risk strategy you can use at home.
The following four names have at least 20% of a company's float that is shorted as of March 13, 2020 and may stand to benefit as a new paradigm for the way we deliver services and products change following this pandemic.
Let's take a look at the list.
Special:
The Top 5G Stocks to Buy Now
High Short Interest Stock #1: SmileDirectClub Inc (SDC)
SDC provides medical technology platform. The Company provides SmileCheck, which is a teledentistry platform for doctor monitoring and communication. The Company provides clear aligner therapy treatment through its teledentistry platform. Its aligner treatment addresses the orthodontics market.
With many dentist and orthodontist offices closing, it may allow a paradigm shift in how we consume dentistry and orthodontics. They were recently embraced by the American Association of Dental Boards  and is also joining the COVID-19 containment fray by producing face shields as well. SDC has 47% of its float shorted with a short ratio of 4.29 days.
High Short Interest Stock #2: Carvana Co (CVNA)
CVNA is an e-commerce platform for buying used cars. On the Company's platform, consumers can research and identify a vehicle, inspect it using its proprietary 360-degree vehicle imaging technology, obtain financing and warranty coverage, purchase the vehicle and schedule delivery or pick-up, all from their desktop or mobile devices. The Company's transaction technologies and online platform transform a traditionally time-consuming process by allowing customers to secure financing, complete a purchase and schedule delivery online.
CVNA provides a "touchless," 100% online car buying experience that may be the way forward in delivering a low-cost alternative to current alternatives. They've also recently gotten a $2B commitment from Ally, a leading digital financial services company.
CVNA has 65% of its float shorted with a short ratio of 7.4 days.
High Short Interest Stock #3: Catasys, Inc (CATS)
CATS harnesses proprietary big data predictive analytics, artificial intelligence and telehealth, combined with human interaction, to deliver improved member health and validated outcomes and savings to health plans. Our mission is to help improve the health and save the lives of as many people as possible.
CATS technology seeks to automate the healthcare delivery data integration and organization through AI, which intends to drastically lower the time required to provide diagnosis. They're expanding the range of applications beyond behavioral treatment to potentially include cardiovascular disease, diabetes and pulmonary disease.
CATS has a 32% of its float shorted with a short ratio of 17.11 days.
High Short Interest Stock #4: 3D Systems Corporation (DDD)
DDD provides three-dimensional (3D) printing solutions, including 3D printers, print materials, software, on demand manufacturing services and digital design tools. Its precision healthcare capabilities include simulation, Virtual Surgical Planning (VSP), and printing of medical and dental devices and surgical guides and instruments. Its solutions support applications in a range of industries, including healthcare, aerospace, automotive and durable goods.
3D printing has made news of late as parts are being manufactured on demand. It appears the potential applications are wide ranging from ventilator parts, masks, swabs, and many other applications. With so much manufacturing having been outsourced to China, this may be the opportunity that 3D printing advocates have been waiting for.
DDD has 31% of its float shorted with a short ration of 12 days.