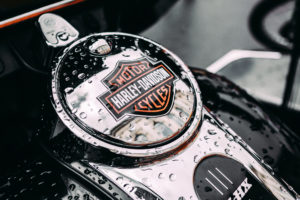 In their recent shareholder meeting, Harley-Davidson Inc (HOG) discussed their COVID-19 response and business priorities. The COVID-19 response ceentered on health and safety, conserving cash, expanding liquidity and customer and dealer support. They also outlined five measures that focuses on their core strengths, prioritize markets, revisit products lineups and launches, build out to full potential and adjust organizational structure. The big takeaway is the desire to become more lean, more liquid and focus on products that will sell. That approach makes sense and will be a matter of executing in one of the more trying times in most companies' history.
As a company is taking a new direction, it's good to see that management is on board, not just rhetorically but also with their money.
After seeing mostly insider selling for virtually all of the past 7 years or more, there is finally some insider buying activity. Since May 8, 2020, there have been 3 insider trades totaling 162,370 shares for over $3.33 million in value. Nearly 150,000 of the shares were purchased by Chairman and acting president Jochen Zeitz. The other buy was from SVP and CFO John A Olin.
Action to Take: Hog is little overbought in the near-term and fell from its intra-day high on Tuesday. Look for the stock to hold its support just above $23 with a $31 price target.
Speculators may want to consider the 17 JUL 20 25/26 long call vertical for around $0.50. The max gain of $50 or 100% ROR is achieved if the stock closes above $26 at expiration. Consider closing early for $0,80 or more.
Special:
The Top 5G Stocks to Buy Now