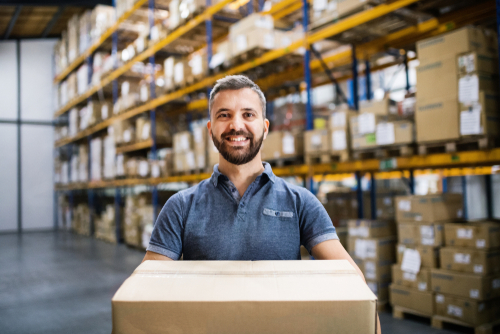 Company adds voluntary initiative for employees who want to adapt to changing company.
On Thursday, Amazon (AMZN) announced it will spend over $700 million over the next six years to provide retraining for up to one third of its workforce.
The initiative will allow workers to adapt to the rapidly-changing company as it pursues automation and other new technologies. The retraining will allow employees to move into more advanced jobs, or possibly to other jobs outside Amazon itself.
Calling the plan "Upskilling 2025," it adds to the existing programs Amazon offers to employees. With this plan, a warehouse worker could acquire the skills needed for a more technical or IT role, which will remain in demand in future years as technology and automation programs expand.
Action to take: While Amazon shares can be tough to value, the company is one of the most innovative out there. A plan to help employees adapt to changing times and technology can also help the company improve the quality of life for its workforce, where numerous complaints have been a common occurrence in recent years
Shares of Amazon are trading right around $2,000 per share. While pricey, and difficult to value given the company's inconsistent earnings and cash flows, a chance to buy under $2,000 looks attractive to bet on one of the world's most dynamic companies.