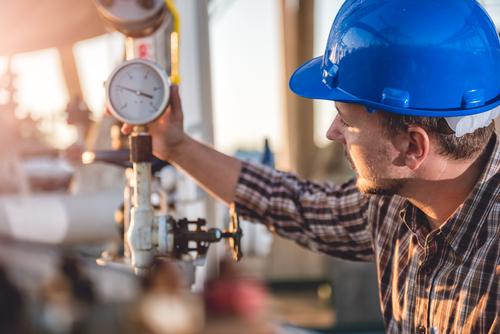 Company plans to issue 250 million shares to reduce debt.
Shares of Chesapeake Energy (CHK) traded flat, following the release of a plan to issue 250.7 million common shares in exchange for convertible preferred stock and some senior notes. The proceeds from the stock issuance, to a large asset manager, would allow the company to pay down its debt and improve its capital structure.
Several analysts weighed in, citing that the program would give the company better financial flexibility and also reduce the total debt on its balance sheet.
Special:
The Only 8 Stocks You Need for 2020
One analyst at SunTrust Bank cited the proposal as a "good faith move" that the company was looking to reduce its debt load without resorting to more asset sales or other measures that could impair its ability to generate earnings.
Action to take: Chesapeake Energy is one of the best-positioned independent gas companies in terms of the locations of its assets. The asset sales of recent years have pinched on that somewhat, and the move to swap equity for debt, while dilutive to existing shareholders, could do much to improve the company's prospects while waiting for natural gas prices to turn around.
We like shares under $2.00, and see them moving higher in the next few months on a seasonal demand increase for natural gas.
Speculators may want to look at the January 2020 $2 calls, if we get a cold winter as expected and shares move to $3, those options could move from $0.28 to $1, or more than triple their current value.