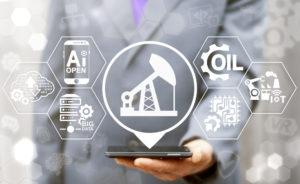 Oil prices tested new lows on Monday as the supply and demand story continue to cause crude prices to weaken. While oil prices have hit new lows, energy stocks have been able to firm up a little as most names are trading over 20% higher from their recent lows. The difficult thing for investors is know which names will make it through the necessary cuts in production.
Suncor Energy Inc (SU) is an integrated energy company that primarily focuses on developing petroleum resource basins in Canada's Athabasca oil sands; explores for, acquires, develops, produces, refines, transports, and markets crude oil in Canada and internationally. They announced last week that they will be cutting production and capex during the crisis as the industry braces for the biggest slowdown in energy production in 35 years.
That news hasn't dissuaded buyers of the stock as the price has shot higher the past couple days. On Tuesday, significant call buying interest came in as speculators look for significant short-term gains. Call volume came in over six times that of put volume and was over 3 times the average. When you look at where these orders were getting filled, over 40% was getting filled near the ask price or above versus 30% between the market and 27% at the bid or below. Nearly half of the volume was largely bought on the 3 APR 20 $16 call option. That was over 6,300 in volume against an open interest of 13 at anywhere from $0.26 to $0.80. That is a strong indication that the market is expecting the stock to finish the week around $17.50 or higher.
Action to Take: SU is a long opportunity with a near-term target at $22.
Speculators may want to consider the 15 MAY 20 $18 call option for around $0.75. That means the $18 call will be worth at least $4 by expiration if the stock closes at $22.
Special:
The Top 5G Stocks to Buy Now