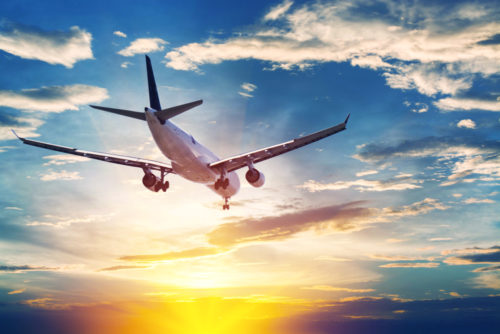 Production problems likely to persist.
Investment firm Baird lowered its price target on Boeing (BA), to $445 from $470. The lowered price was based on factors such as increased risk to production rates, and risks from the changing Chinese market, with the expectation that the company's free cash flow will improve in 2021.
With shares around $367, and with Baird still maintaining its outperform rating on shares, the investment firm still sees about a 21 percent upside in shares in the next year.
Special:
The Only 8 Stocks You Need for 2020
Shares of the airline manufacturer have struggled this year, as the company has seen its 737 Max planes grounded due to issues with their autopilot systems. Despite the volatility in shares, they're only down about 3 percent in the past year, and the company trades at 16 times forward earnings.
Action to take: Although there's a lot of bad news in shares right now, there are few players in the airline manufacturing market, and Boeing is the play for the United States. Given the continued outperformance rating and likelihood that current problems will be resolved, the company will likely see shares move higher on any positive news.
Investors should look to buy shares under $375, where the can lock in a 2.2 percent dividend. Speculators may want to consider buying a call option such as the May 2020 $400 call, which trades for around $19.30, or $1,930 per contract.
Just Released: The Top 8 Stocks to Buy for 2020

Inside this Stock Research Report: The only 8 Stocks you need for reliable growth…how this pizza stock turned $10,000 into over $1 million…50 lousy stocks to dump now, and more!  These stocks don't make news. They just make money.