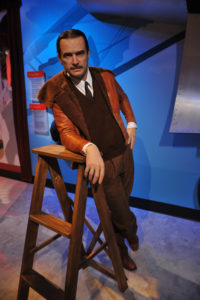 The Howard Hughes Corporation (HHC) owns, manages, and develops commercial, residential, and hospitality operating properties in the United States. It operates through three segments: Operating Assets, Master Planned Communities, and Strategic Developments.
HHC has been in the news lately as they announced a 2 million share public offering of the company's common stock at $50 on March 27, 2020. Along with that news, they announced a 10 million share private placement with Pershing Square International Ltd. The aggregate value of the net proceeds is $488 million.
That placement increased the number of shares that Bill Ackman's Pershing is holding from just over 2 million to over 12 million. That investment was followed by a call from Bill Ackman to President Trump to work on the passage of the biggest-ever infrastructure spending bill. Of course, that places HHC in a great place as one of the nation's largest real estate development companies in the U.S.
REQUIRED by Law to Pay Out When You Request It

Find out why Barron's calls it "one of the greatest strategies in existence." 

Twenty-year trading veteran teaches you how to make as much as $2,690 per week with this low-risk strategy you can use at home.
After falling from $130 to below $40, the price made a strong rally off of its March 23 low. The move attracted significant volume as the price rallied to around $60. The price has since pulled back to near $45 as volume slipped below the 20-day average on Thursday. As the price decline appears to be decelerating, it looks poised to advance.
Action to Take: HHC is a long opportunity with a target of $70. The price target is based on the 38.2% retracement level of the sell-off in February and March.
Special:
The Top 5G Stocks to Buy Now