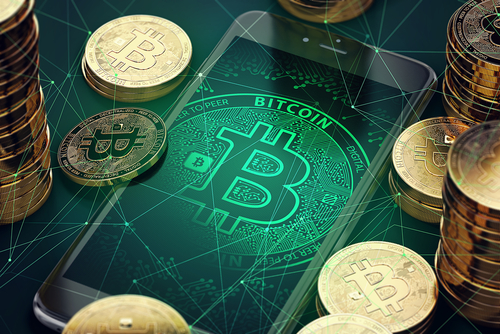 Cryptocurrency tanks after big rally.

Since hitting a low of $3,200 per coin earlier this year, bitcoin prices have been accelerating higher in recent days. Last Friday, bitcoin cracked $10,000—and went as high as $13,500 before a big drop on Thursday.
Despite the large drop, the cryptocurrency is still on track to have its best performing month since 2017, the last time shares started to go parabolic.
Special:
The Only 8 Stocks You Need for 2020
These kinds of wild swings can be pretty normal for cryptocurrencies, although Bitcoin has taken some time to gradually head higher in the last few months before taking off in the last few days. Bitcoin still remains well below its peak near $19,000 per token set in late 2017 before a brutal bear market.
Since that last bear market, data has continued to show increased investor interest in the new asset class, as well as increased functionality towards the goal of creating a usable global currency alternative to one created by central banks.
Action to take: While volatile, cryptocurrencies and the blockchain technologies behind them have a myriad of uses for securely storing data that goes far beyond transferring money globally quickly and inexpensively. Investors should consider a small allocation of their overall wealth to this new asset class—starting with 1-2 percent— so that they can benefit from the big upswings.
Is Amazon Obligated to Pay You?

NOW OPEN TO EVERYDAY AMERICANS: The Billionaire Income Secret That's Forcing Amazon to Pay Out Prime Profits Every Time a Parcel Leaves the Warehouse Floor.

The next payout will happen mid-December.