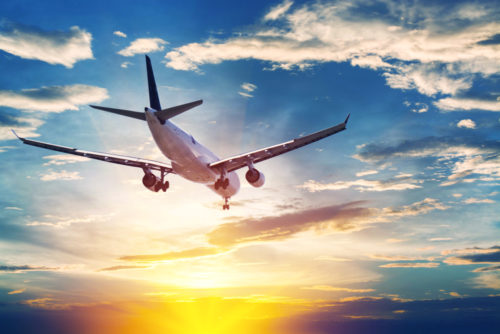 Airline shares likely to struggle on higher costs.
After Delta Airlines (DAL) provided an update on costs, relating largely to macroeconomic concerns, Buckingham Research lowered their rating on shares from a buy to a hold.
The downgrade comes as the firm expects the airliner to see is consensus estimates lowered by other analysts, given that Wall Street firms have an average buy rating on the stock. Delta pointed out that wage increases and rising maintenance costs are likely to weigh on profitability.
Special:
The Only 8 Stocks You Need for 2020
While costs are rising, there are some factors working in favor of Delta. Its fleet has no 737 Max planes that have been grounded, and which seem grounded for the foreseeable future. And declining oil prices tend to result in lower fuel costs, no matter how well airlines hedge them. Shares of the airline are flat over the past year.
Action to take: The airline industry has attracted interest elsewhere at current prices. With shares trading at 8 times earnings and paying a 3 percent dividend yield, shares look attractive at current prices. Investors should consider buying up to $55 and take advantage of the current drop that has brought shares in line with market performance.
Speculators should look at the March 2020 $55 calls, which could double if shares shrug off the steep drop of the past few days and head higher in the coming weeks.