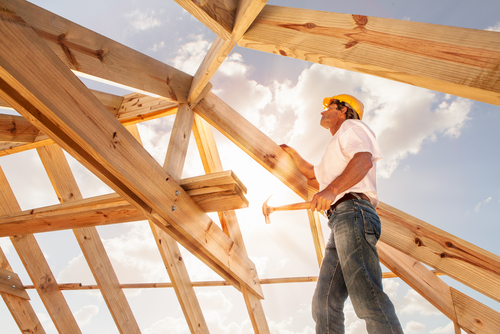 Data suggests economy starting to slow.
On Wednesday, data released on building permits showed the largest decline in three years. Housing Starts dropped 0.9 percent month-over-month, worse than the 0.7 percent expected drop.
Building permits, however, faced a huge 6.1 percent month-over-month drop, the worst since March 2016. This is the sixth month in a row with declining levels of building permits, and suggests economic trouble ahead.
Building permits are a leading indicator on future real estate and construction activity, as permits are needed before any work can begin. It's a sign of a moderate-to-long-term commitment.
While most economists expected a drop, the size of the drop exceeded expectations. And with interest rates on real estate loans already declining in anticipation of a future interest rate cut, there was some expectation that lower borrowing costs would lead to a surge in building activity.
Permit data, like new housing starts, is an indicator of the creation of new buildings. It doesn't track existing buildings and their occupancy, and some real estate markets are still working off a glut of vacated existing properties.
As such, the data is a bit mixed, but is another piece of evidence of a slowing economy that may continue in the back half of 2019.
Shocking Video Reveals The Near-Perfect Trading Strategy

Insiders at JPMorgan have come as close as humanly possible to a 100% trading record. Official documents show a 99.52% win rate for 6 years - with 3 years of ZERO down days. New research lets you "shadow" their trading desk and their awesome performance.