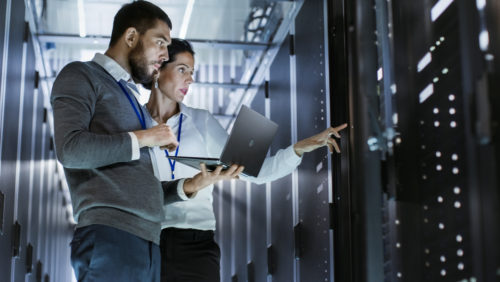 Business growth continues to slow on rising uncertainty.
Purchasing Managers' Index (PMI) data for June showed a surprise rise, hitting 53, against a 51.5 read in June. This is the second month in a row that the data has shown economic growth.
However, even as the hard numbers have shown a rise, business expectations hit a record low. This is the sixth month in a row for sliding confidence, reflecting the rising uncertainty in the economy throughout the year.
Special:
The Only 8 Stocks You Need for 2020
Digging into the data, there's still some growth, albeit slowing growth. Business activity fell to 53.1 against a read of 58.2 last month.
New orders dropped from 55.8 to 54.1. Backlog fell from 56 to 53.5. Prices paid fell from 58.9 to 56.5.
PMI data uses a scale where 50 represents zero growth, and any number over 50 represents growth. Any number under 50 represents a decline.
So, the overall data shows that business continues to grow, albeit at a weaker pace, and with more uncertainty weighing on markets. The current data suggests that GDP growth has slowed to an annualized rate of under 2 percent, which would be the weakest level of GDP growth in three years. The drop in future expectations could also be an early indicator that the slowdown could accelerate, possibly to a recession, as trade war fears accelerate.