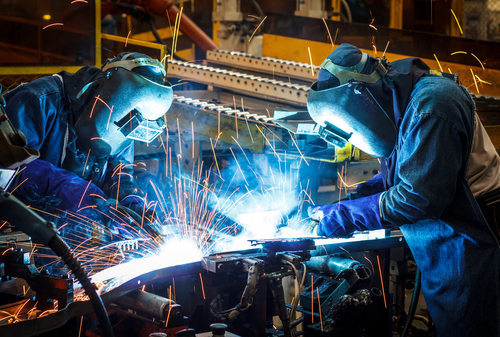 Slowdown blamed on tariff uncertainty.
The Chicago Purchasing Manager's Index decreased by 4.5 points to 49.7 in June. That's in contrast to a read of 54.2 in May. The index is structured to show growth over 50, and a decline under 50. This marks the first sub-50 reading since January 2017.
Businesses surveyed also showed a 13 percent drop in confidence in the economy going forward, with the average dropping to 52.2, just a hair above the 50 level that also indicates growth.
Special:
The Only 8 Stocks You Need for 2020
This is yet another piece of economic data that indicates a potential slowdown in the economy is underway. Even if one isn't, the drop in sentiment shows how factors such as tariffs and trade wars are impacting the economy.
A deeper dive into the PMI data also showed that companies continue to accumulate inventory, possibly to avoid higher tariff rates on foreign goods in the future. A whopping 80 percent of firms surveyed said they were negatively impacted by tariffs, which raised the prices on their goods and led to a pullback in orders.
In terms of good news, factory prices picked up for the second consecutive month, and there were some reports of new hires, albeit at a slow pace in line with record-low unemployment numbers right now.