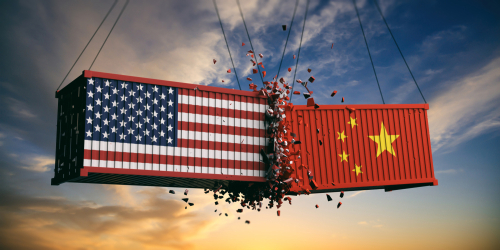 China moves to bolster slowdown in economic growth.
China announced new stimulus measures on Tuesday, which helped fuel a global push higher for stocks early in the day.
The country announced that local governments are being urged to issue "special" bonds to pay for big projects. With local government debt in China seen as a big concern, the push from the state itself, and the likely backing implied by the push, has given investors one less reason to worry.
Special:
The Only 8 Stocks You Need for 2020
This stimulus occurs against the backdrop of the trade war. With China's large, export-driven economy potentially impacted by changes in tariff rates, mostly with the United States, the country is looking for ways to increase internal consumption.
Typically, developing countries first export products that they can provide more cheaply than other countries. China has built itself into the world's second-largest economy doing just that. But without internal consumption as well, the country's economy is prone to external economic shocks. China's growing middle class has opted to save and invest rather than consume.
With the Federal Reserve hinting at rate cuts, and with many central banks around the world already cutting interest rates, the move by China may look bullish on the surface, but also suggests that economic conditions in the country are currently weaker than they appear.