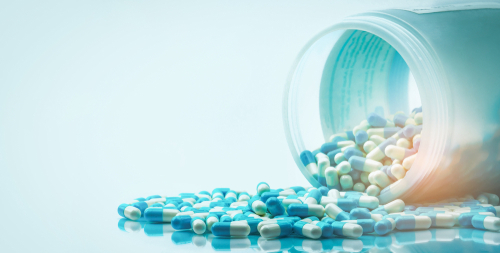 Bank cites potential ahead of merger.
Shares of AbbVie (ABBV) have struggled thanks to fears of increasing regulation in the pharmaceutical sector as well as the company's announcement to buy competitor Allergan. While the potential merger still faces regulatory approval, Citi Research has upgraded shares of the company to buy from neutral, with a target price of $90.
With shares just under $75, the price target gives shares a 20 percent potential upside, even before the merger is finalized.
Special:
The Only 8 Stocks You Need for 2020
At the same time, the FDA approved an eight-week treatment cycle for the company's Mavyret drug. AbbVie also develops and markets products for autoimmune disease, leukemia, lymphoma, HIV, and cancer treatments. Shares are down 23 percent over the past year, but have rallied nearly 12 percent from their merger announcement lows.
Action to take: Shares are attractive under $75. Investors who simply buy shares are getting nearly 6 percent from the dividend alone, and with the current uptrend, shares could easily hit the Citi price target of $90, which would still be well below the company's old lows.
Speculators should look at the June $80 calls, which look reasonably priced should shares continue to their bullish trend. Trading around $3.00, or $300 per contract, any move higher in shares will see a higher return here, and the option will likely trade higher if shares get up into the $80 range.
Is Amazon Obligated to Pay You?

NOW OPEN TO EVERYDAY AMERICANS: The Billionaire Income Secret That's Forcing Amazon to Pay Out Prime Profits Every Time a Parcel Leaves the Warehouse Floor.

The next payout will happen mid-December.