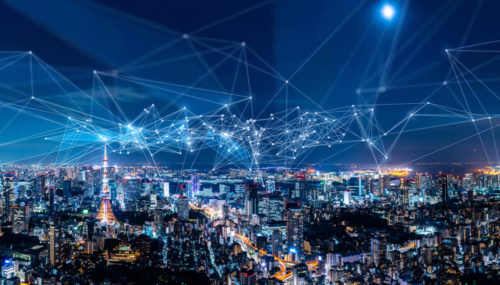 Company marks successful IPO.
Shares of Cloudflare started trading on the New York Stock Exchange under the ticker NET. The company had an IPO price of $15 per share, but rallied about 20 percent to $18 per share in early trading.
The company's IPO is the biggest tech IPO in recent months, and raised $525 million for the company, which now trades with a market cap of $1.4 billion.
Is Amazon Obligated to Pay You?

NOW OPEN TO EVERYDAY AMERICANS: The Billionaire Income Secret That's Forcing Amazon to Pay Out Prime Profits Every Time a Parcel Leaves the Warehouse Floor.

The next payout will happen mid-December.
Founded in 2009, Cloudflare operates a cloud platform delivering a variety of services to businesses worldwide, including software-as-a-service applications, Internet of Things devices, and other security and network needs.
Action to take: While we tend to shy away from IPOs until they can build up an operating history as a stock, particularly at companies that still have a problem growing revenue, Cloudflare's IPO price was reasonable, and shares didn't soar away from an extreme value.
Like many tech names, the company is still showing an operating loss, but is growing revenue at nearly 50 percent per year, and has a strong position in the cloud space to succeed, unlike many companies that go public before they can get fully established.
While shares could certainly come back down in a market correction, they look attractive under $19 per share. Options will start trading in a few weeks, so until then, speculators will have to sit on the sidelines.