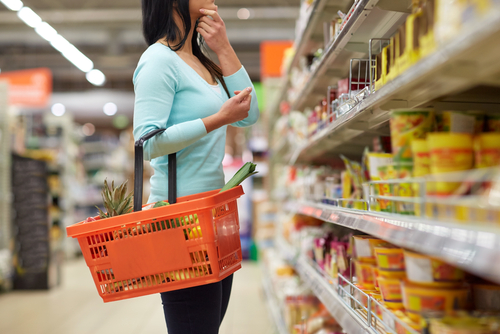 Consumption indicator drops to January low.
On Friday, August consumer sentiment data was released, showing a read of 92.1. The July read was 98.4, and expectations were for a read close to 97.5. Overall, this data represents a steep drop sending the data to levels last seen in January.
The consumer sentiment index is constructed to show 100 as flat, any number over 100 as growth, and any number under 100 as a decline.
While the headline consumer sentiment showed declining faith in spending by consumers, current economic expectations by consumers measured 107.4, indicating some growth. However, this was also a drop from a reading of 110.7 in the prior month.
The worst read in the data came from the index of consumer expectations, which hit 82.3 against a consensus of 89.0 and a read of 90.5 in July. This indicates that consumers are increasingly pricing in a slower economy—a fact that may become a self-fulfilling prophecy if enough consumers scale back their spending now to increase savings.
One-third of survey takers cited possible tariffs on Chinese goods as a potential sign that the economy was showing. Other survey takers also cited the rate cut by the Federal Reserve as a hint that they should be more cautious with their spending as the economy may be slowing.
Shocking Video Reveals The Near-Perfect Trading Strategy

Insiders at JPMorgan have come as close as humanly possible to a 100% trading record. Official documents show a 99.52% win rate for 6 years - with 3 years of ZERO down days. New research lets you "shadow" their trading desk and their awesome performance.