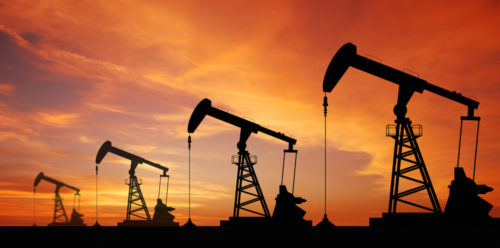 Drop nearly four times larger than expectations.
Data from the EIA on petroleum inventories showed a further big drop, with a decline of 8.5 million barrels. While less than the prior week's drop of 10.8 million barrels, the consensus was for a drop of only 2.6 million barrels.
Gasoline also fell 1.8 million barrels, beating expectations for a 1.5 million barrel drop. And distillates dropped 0.9 million barrels against an expected gain of 1 million barrels.
Special:
The Only 8 Stocks You Need for 2020
Oil prices rose modestly on the news. Unlike prior data from previous weeks, which have showed a headline decline in crude oil inventories, this data also shows other forms of processed oil declining as well.
This indicates that energy demand remains robust, a sign of economic strength, and that overall energy inventories are declining, rather than seeing one area build up a large inventory.
Action to take: The data is showing that oil demand and supply are somewhat in balance right now. As long as OPEC, Russia, and other major producers are willing to hold off on pumping as much oil as possible, we see oil prices in a range between $50 on the low side and $65 on the high side. For the time being, that puts oil in the middle of a range.
Stay invested in the space if you are, and look for opportunities to buy into the space when oil gets to the low end.