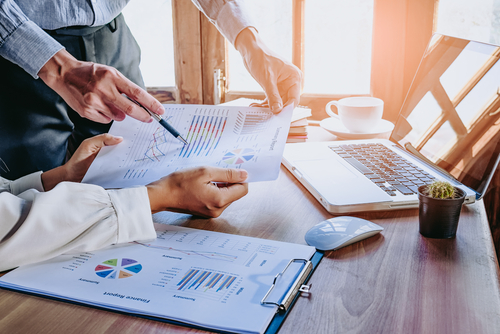 Firm sees little upside for bank following rally.
DA Davidson downgraded Huntington Bancshares (HBAN), leaving the company with a neutral rating. DA Davidson left their price target at $16 per share, however.
The bank has seen shares rally 32 percent from its 52-week low set in late 2018, and shares are up over 22 percent year-to-date, beating the overall stock market. Davidson sees this relative outperformance as a reason to be less bullish, and to take profits for holders of the company.
Relative to other banking companies, Huntington Bancshares look rather pricey at current levels, although at just 10.5 times forward earnings, the valuation isn't extreme. Furthermore, the bank has been positioning itself for a lower interest rate environment, justifying DA Davidson's decision to downgrade.
Action to take: With a 4 percent dividend yield and a price target still over the current price, shares don't look terrible. However, following the steep rally in shares, investors may want to wait for a pullback before building a position in the bank, say to under $13 per share.
Speculators may want to bet on a downside with an April 2020 $13.00 put option. Trading for around $0.59, or just $59 per contract, it's an inexpensive way to bet on a decline in markets, the banking sector, or a bet on Huntington share returning to a valuation level closer to its peers.