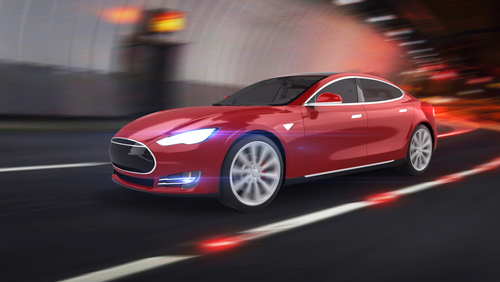 Cars.com-owned website to profit from agreement.
Dealer Inspire, a division of Cars.com (CARS), has been selected as a website provider for dealers of General Motors. The company has over 4,000 dealers in the U.S for the Chevrolet, Buick, and Cadillac brands.
Dealer Inspire provides advanced website platforms to connect automotive customers and dealers quickly and with high personalization and customization options. DI reports that it has an average dealer satisfaction score of 9.5 out of 10, leading the industry.
Special:
The Only 8 Stocks You Need for 2020
Cars.com provides services connecting car dealerships with customers. While shares are down substantially in the past year, the partnership with GM sent shares up nearly 10 percent on the day and shares are well off the lows.
Action to take: Given the company's relative valuation, increased revenue from the GM deal, and the bullishness of company insiders, including an 11,000 share buy from the company CEO recently, there is likely further upside in shares here.
We continue to like shares of the company, now with a buy price at or under $12. Speculators should still look at long-dated call options to profit from further upside— say with a $15 strike price. Speculators who made a trade following insider buying earlier in the week may want to sell part of their position to take some profits off the table here.
Is Amazon Obligated to Pay You?

NOW OPEN TO EVERYDAY AMERICANS: The Billionaire Income Secret That's Forcing Amazon to Pay Out Prime Profits Every Time a Parcel Leaves the Warehouse Floor.

The next payout will happen mid-December.