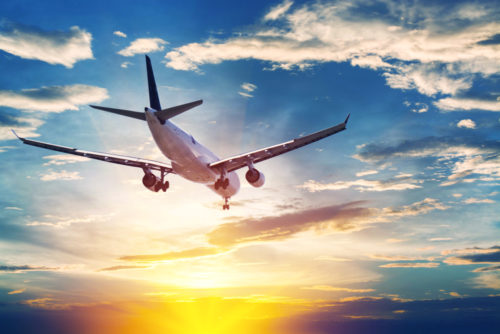 Bank sees several near-term catalysts for higher share prices.
On Wednesday, Deutsche Bank released a bullish rating on airline firm JetBlue (JBLU). The bank cited several short-term catalysts on the company, whose shares are down 13 percent in the past six weeks.
The bank specifically cited the company's valuation, which is now less than 7 times earnings expectations for 2020, and well below the company's historic 10-year forward PE average of 10.4 times earnings.
Special:
The Only 8 Stocks You Need for 2020
Deutsche has also cited the company's strong balance sheet, market position, and cost controls to deal with the volatility of the airline space. Analysts tracking the airline firm are likewise bullish.
In the past year, shares of the airline have traded between $15 and $20, and were trading near $20 in late July before sliding to under $17 at present, putting shares near the lower end of their trading range.
Action to take: The airline sector has become an attractive place to invest, as companies in the domestic space like JetBlue have focused more on improving operating margins rather than try and grab more market share from competitors by either making money-wasting expansions or cutting fares below operational cost.
Among the airliners, we like JetBlue as a higher-end player with a more niche feel than the larger companies in the space. Shares are attractive here, and worth buying up to $17.00.
Speculators may want to look at January 2020 $20 calls to play a bounce in shares before the end of the year.
Just Released: The Top 8 Stocks to Buy for 2020

Inside this Stock Research Report: The only 8 Stocks you need for reliable growth…how this pizza stock turned $10,000 into over $1 million…50 lousy stocks to dump now, and more!  These stocks don't make news. They just make money.