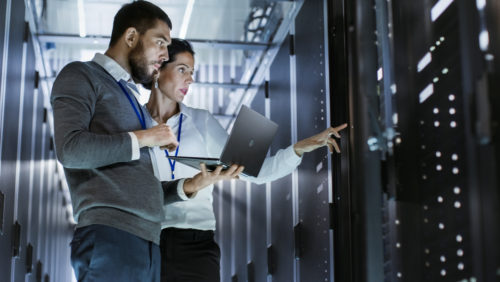 Tech software company goes public.
In a strong year for companies to go public, Thursday saw the IPO of Dynatrace as well. Shares were priced at $16, but opened for trading at $25.50, giving the company an approximate valuation of $7.2 billion.
All told, the company sold 35.6 million shares, and raised $544 million in capital. Shares trade under the ticker DT.
Special:
The Only 8 Stocks You Need for 2020
Dynatrace uses artificial intelligence and machine learning software to help companies monitor and manage their business applications. At present, the company has about 2,300 customers, with over 1,300 on its high-end software intelligence platform. The company is the leader of the application performance market.
Shares traded as much as 59 percent higher from the IPO, but closed about 46 percent higher.
Action to take: While consumer tech companies like Uber and Lyft have had a challenging IPO, where the shares have struggled to move above the initial price, Dynatrace is showing strong performance out of the gate.
However, as always, we caution investors on an IPO, which is designed to pop at the open. We suggest waiting to see how the company performs operationally as a publicly-traded company, and to wait at least six months to see how the company insiders handle their shares as their lockout period where they can't sell shares ends.
This includes Thoma Bravo, the private equity firm that still owns over 200 million shares, or about 70 percent of the company.
Is Amazon Obligated to Pay You?

NOW OPEN TO EVERYDAY AMERICANS: The Billionaire Income Secret That's Forcing Amazon to Pay Out Prime Profits Every Time a Parcel Leaves the Warehouse Floor.

The next payout will happen mid-December.