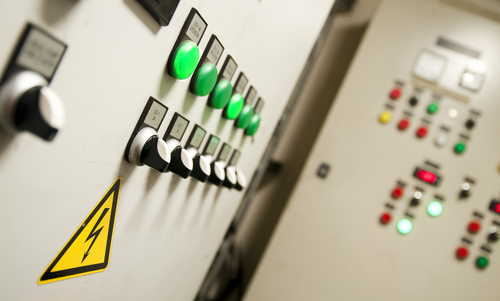 Firm sees potential breakup moving shares higher.
Royal Bank of Canada raised its rating on Emerson Electric (EMR), to outperform from perform, citing the value of the company in a breakup. The move comes as the current CEO is retiring and several activist investors are moving in on shares to unlock value, and a breakup would be the fastest way to do so.
RBC also raised its price target on shares from $65 to $77, 15 percent higher than the current price, $67.
Currently, Emerson receives about two-thirds of its sales from automation solution, and one-third of its sales from commercial and residential solutions. A breakup of those businesses into two could create some investor interest, although industrial names have been a struggling sector of the market lately.
Action to take: Shares trade at 17 times earnings, a bit pricey compared to some of the other opportunities out there, but still under the average for the S&P 500 index. The company's history of long-term dividend growth makes for a good long-term holding for buyers under $68 per share, although that history may change if the company is broken up.
Speculators who expect some kind of move in the next few months should look at the March 2020 $75 calls, which could surge on any favorable breakup plan, and only cost $1.25, or $125 per contract to bet on a big move higher in the next six months.