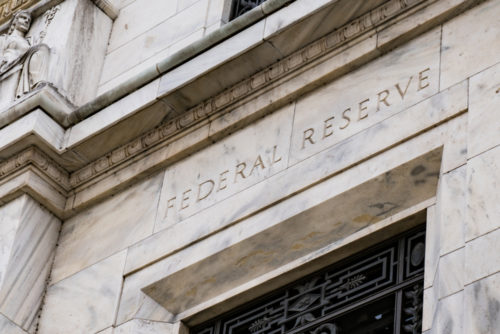 Central bank cites rising risks, strong but slowing labor market.
By a vote of 7 to 3, the Federal Reserve approved a quarter-point cut in interest rates. The new fund rate is a target between 1.75 and 2.0 percent. This is the second rate cut in a row, and was widely expected by the market.
The Fed noted that it still sees expansion of economic activity, and even cited GDP growth as likely in the 2.2 percent range this year.
The bank also cited inflation numbers, which were low and below the 2 percent inflation rate goal.
Of the three dissenting votes, two voted for no change in rates, and one Fed president, James Bullard, preferred to cut rates by half a percent instead of the quarter-point cut. The bank is more divided on further rate cuts this year, with only half, or 5 of the 10-member committee seeing a further rate cut in 2019.
Action to take: The Fed is relying on much of the same data as we review in terms of industrial production, the job market, and so on. We see slowing economic growth as well. While not a recession, it could weigh on the stock market's returns from here.
The best way to play this trend is to reduce speculative positions, taking profits where appropriate, and raising cash, with the expectation of being able to buy shares back more cheaply in the coming months.