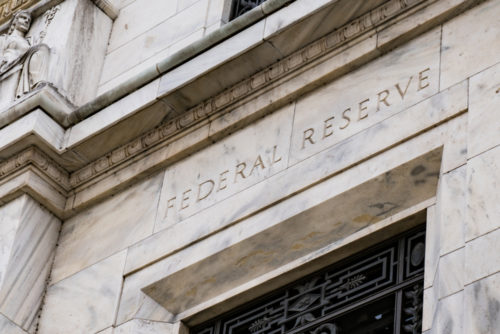 Central bank leaves interest rates unchanged.

The Federal Reserve announced that it would keep the Fed Funds rate steady at 2.25-2.50 percent on Wednesday, after a two-day meeting.
While most traders were anticipating that rates would stay the same, a growing number of traders were starting to price in a potential quarter-percent cut in rates, following earlier comments by Fed officials that their next move would be to cut.
Special:
The Only 8 Stocks You Need for 2020
The Fed further noted that uncertainties in economic outlook have increased, and the Fed has removed the word "patient" from its statement, stating, "The Committee continues to view sustained expansion of economic activity, strong labor market conditions, and inflation near the Committee's symmetric 2 percent [inflation] objective as the most likely outcomes."
The likelihood of a rate cut following the Fed's July meeting increased as a result of these changes to its policy, with about 80 percent of surveyed traders expecting a rate cut next month.
Rate cuts typically occur during an economic slowdown to boost growth.
With the stock market near all-time highs and unemployment near record lows, some traders have questioned why the Fed seems willing to move now, as it may be a sign of a weaker economy than other data would suggest.