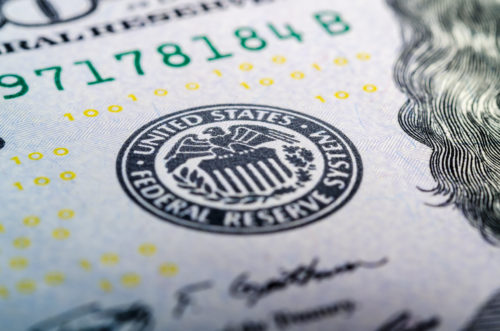 First rate cut since 2008's financial crisis.
The Federal Reserve cut interest rates on Wednesday by 0.25 percent. It is the first rate cut by the central bank since 2008, when it slashed interest rates to zero.
Unlike then, the economy is growing, although it is showing signs of a slowdown. And the rate cut still leaves interest rates above 2 percent, for the time being.
Special:
The Only 8 Stocks You Need for 2020
While unusual for the Fed to cut interest rates while the economy is still growing, recent mixed economic data, particularly on items such as industrial production, indicated a steep slowdown.
While the Federal Reserve can only control the federal funds rate, it spreads over the entire economy. Thus, investors should expect lower interest rates on everything from business loans to car loans and mortgages. Lower costs of borrowing are designed to encourage borrowers, and in turn, stimulate the economy.
Other major nations around the world have been moving towards interest rate cuts in recent months, or are already seeing interest rates far lower than the rates set by the United States. This has led to many, particularly President Trump, to point out that the U.S. is at a disadvantage compared to the rest of the world in terms of the cost of capital.
Stocks declined as Fed Chairman Jerome Powell explained that this move was a "mid-policy" correction, and that future changes in rates will vary on economic conditions.