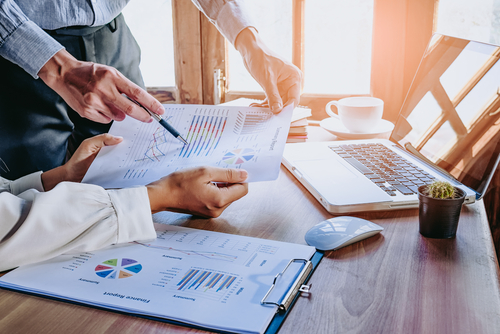 Einhorn cites relative weakness and slowing economy.
David Einhorn, founder of Greenlight Capital, is making an unusual macroeconomic bet: He's betting that U.S. corporate debt will go lower.
Einhorn cites the relative low rates on the debt, the rise of total corporate debt in recent years, and a weakness in bondholder protections such as covenant protections by complacent ratings agencies. Investors in corporate bonds, as opposed to common stocks, are seeking a safer return with steady income payments.
Special:
The Only 8 Stocks You Need for 2020
In recent years, many companies have issued debt to make strategic acquisitions, buy back common stock, or otherwise increase their leverage on the balance sheet without necessarily improving the performance of the underlying business.
Action to take: We agree with the core thesis that many companies have overextended themselves. In a slowing economy, more and more capital may need to go to debt payments that could be put to better use.
While we may see a few corporate defaults in the coming years stemming from this practice, investors today can protect themselves.
First, they can go through their holdings and look at a company's total debt. Companies with high debt should be analyzed for any large bond issuances due soon. Companies with rising debt and a share buyback program should be avoided, as the buybacks may stop on a dime and reverse any gains in the share price.