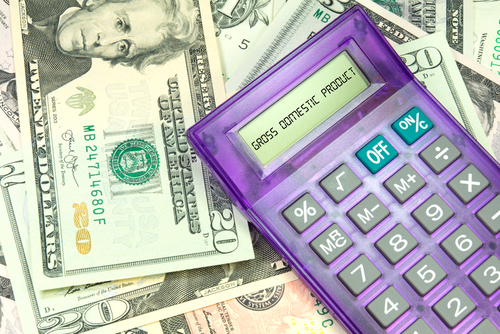 Still tops estimates of 1.9 percent.
In the second quarter of 2019, America's Gross Domestic Product came in at 2.1 percent. While that was substantially below the 3.1 percent growth rate reported in the first quarter, it still beat expectations of 1.9 percent.
While it is the strongest sign yet that the economy is starting to slow, the growth rate still indicates that the economy is faring relatively well.
Special:
The Only 8 Stocks You Need for 2020
That may make it difficult for the Federal Reserve to justify cutting interest rates by the end of the year. Typically, the Fed looks to cut interest rates when the economy's growth has slowed to the point where a recession seems likely. This latest macro data suggests a slowdown.
The data also showed that consumers helped the economy grow. Personal Consumption saw growth of 4.3 percent, the highest rate of consumer consumption since 2014. As long as consumption continues to grow, it will be difficult to see the overall economy hitting a decline.
The trade war also showed up in the data as well, as exports subtracted 0.63 percent from the bottom line. This is the largest drop since the first quarter of 2009, amidst a global recession.
While the market has often shrugged off trade war fears, there is clearly an impact that could boost growth once resolved.