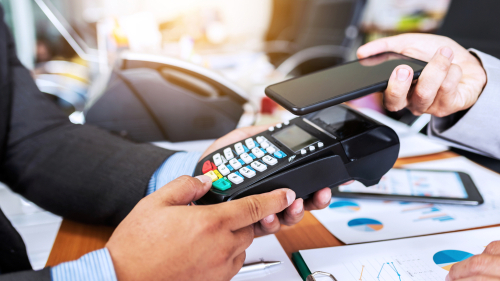 Electronic payments company seen as buy.
Guggenheim Partners raised their rating on Western Union (WU) from neutral to buy, and set a price target of the company at $27. That is about a 20 percent increase from where shares recently trade.
Special:
The Only 8 Stocks You Need for 2020
The upgrade comes after Western Union has partnered with Amazon to launch Amazon PayCode, allowing for shoppers to pay for online purchases at any of Western Union's 15,000 locations, which is rolling out in the next few weeks ahead of the holiday season.
Best known for being a telegram company, Western Union sent its last telegram in 2006 and pivoted to providing financial services and electronic payments. Shares trade at 11 times earnings and have already beaten the overall market this year, with an 18 percent rally in shares.
Action to take: Shares look attractive at current prices, and the electronic and digital payment sector as a whole likewise has a lot of potential growth ahead.
Investors may want to pick up shares anywhere under $23.50. The partnership with Amazon, which could allow for lower-income customers to make online purchases that they haven't in the past, could help fuel growth at the company. Shares pay a 3.6 percent dividend yield at current prices, giving stock traders a decent cash return on top of prospective capital gains.
Traders should look at the February 2020 $24 calls, which could double or even triple if Western Union gets a huge fourth-quarter bounce as a result of its Amazon partnership.
Is Amazon Obligated to Pay You?

NOW OPEN TO EVERYDAY AMERICANS: The Billionaire Income Secret That's Forcing Amazon to Pay Out Prime Profits Every Time a Parcel Leaves the Warehouse Floor.

The next payout will happen mid-December.