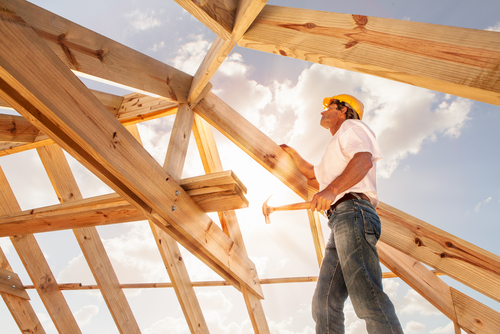 Survey measures first drop of 2019.

Home builder confidence dropped slightly for June, with a NAHB Market Index reading of 64, against a 66-reading last month, and a consensus expectation of 67.
The Housing Market Index (HMI) is based on a survey of home-building members and is designed to get a read on the market for single-family housing. It asks respondents to rate market conditions for the sale of new homes now and into the next six months.
Special:
The Only 8 Stocks You Need for 2020
The index is designed to range between 0 and 100, with a read of 50 as neutral. Numbers under 50 indicate an expectation for declining home sales, and readings over 50 indicate confidence at improved home sales in the months ahead.
So, while the reading declined this month, home builders are still confident at market conditions to home sales. Strong home sales also tend to drive home prices as well.
This reading is the first time for 2019 that sentiment among home builders have dropped for the sale of new homes. Given the decline in mortgage rates, however, investors may simply be looking to refinance existing properties and lower their costs rather than move into new homes at this time. Like many other recent economic indicators, there appears to be a slight economic slowdown indicated from the data.
Is Amazon Obligated to Pay You?

NOW OPEN TO EVERYDAY AMERICANS: The Billionaire Income Secret That's Forcing Amazon to Pay Out Prime Profits Every Time a Parcel Leaves the Warehouse Floor.

The next payout will happen mid-December.