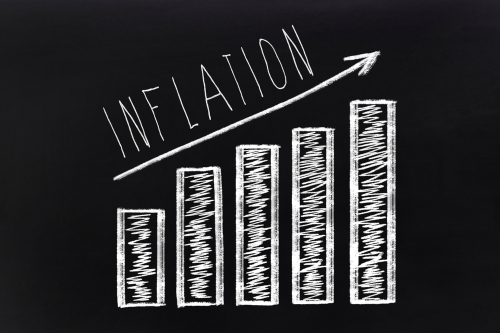 BLS data shows 0.1 percent increase in prices last month.
Data released by the Bureau of Labor Statistics for the month of June shows that the consumer price index rose 0.1 percent. That's against a gain in May of 0.1 percent, and against expectations for 0.0 percent changes in price.
This data indicates an annual inflation rate around 1.2 percent annualized at the current rate.
Core CPI, which backs out changes in food and energy prices, came in a bit perkier, with a 0.3 percent change for June against expectations of 0.2 percent and a gain of just 0.1 percent in May.
The biggest reason for the sluggish move was the drop in energy prices across all measures. Energy fell 2.3 percent, and is down 5.4 percent in the past year. Natural gas fell by 0.3 percent.
The food index ended up unchanged, as some factors showed a gain, but others showed a decline.
The Core CPI change was the largest monthly increase since January 2018. Indices for items such as recreation, airline fares and personal care decline in June as well. The largest gain came from gardening and lawn care services, which rose 6.1 percent.
The aggregate data is in line with other pieces of data showing a growing economy, but one with potentially slower growth going forward. Lower energy prices can be a boon to the economy, as money spent on energy can then go into buying other goods and services instead.