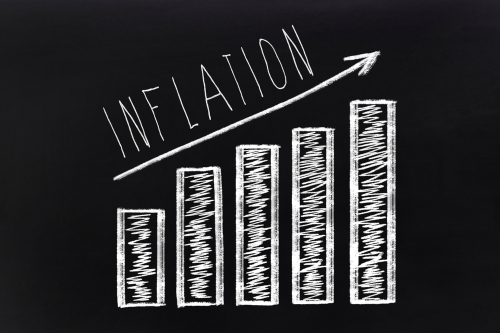 Seasonal increase in gasoline and shelter fuel inflation reading.
Data from the Bureau of Labor Statistics for July indicate that inflation, as measured by the Consumer Price Index, rose by 0.3 percent. This beat expectations of 0.2 percent, and was in line with the June reading, which also came in at 0.3 percent.
The biggest increases came from gasoline and shelter, which rose even on a seasonally-adjusted basis. The energy space would have risen even further, were it not for a large drop in natural gas prices.
The index for food prices remained unchanged, just as it had in June. A decline in the food at home index was offset by an increase in the food away from home index, suggesting that consumers are dining out more, a modest sign of economic growth.
All items showed a 1.8 percent increase for the 12 months ending in July, against a 12-month increase of 1.6 percent for the 12 months ending in June. This is still just shy of the 2 percent inflation price target used by the Federal Reserve, and suggests that there is room to cut interest rates without fueling runaway inflation.
The July index also showed increase in the indices for medical care, airline fares, household furnishings, apparel, and personal care. The only notable decline was the index for new vehicle purchases, although that tends to rise in the autumn as the next year's models come out.
Shocking Video Reveals The Near-Perfect Trading Strategy

Insiders at JPMorgan have come as close as humanly possible to a 100% trading record. Official documents show a 99.52% win rate for 6 years - with 3 years of ZERO down days. New research lets you "shadow" their trading desk and their awesome performance.