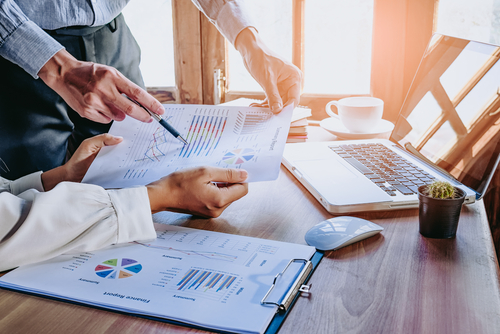 President and CEO doubles stake with 50,001 share buy.
Guang Yang, President and CEO at BrightSphere Investment Group (BSIG), recently doubled his stake with a 50,001 share buy. The total buy left him with 100,001 shares.
The buy cost just over $507,000.
Yang first bought his initial stake back in August. Insider data for 2019 shows a number of both insider buys and sells, with the largest sales coming from a fund rather than corporate insiders.
BrightSphere is an asset management firm that manages equity mutual funds, and invests in private equity, alternative investment markets and other alternatives. Shares are down 5.7 percent in the past year.
Special:
The Top 5G Stocks to Buy Now
Action to take: Although shares are down in the past year, they've been making higher lows since August, making for an attractive uptrend. And with a dividend yield just under 4 percent, this could be an interesting alternative asset play.
Although the company has seen declining revenues overall, it's managed to grow earnings, likely thanks to the slight leverage on the balance sheet and the general investment performance in 2019. And, trading under 6 times earnings, it's an inexpensive way to invest in the lucrative investment management business.
We see some upside, but investors should be picky and only buy shares if they're still under $10.50.
There are no options trades for speculators to make on this company due to its small size.