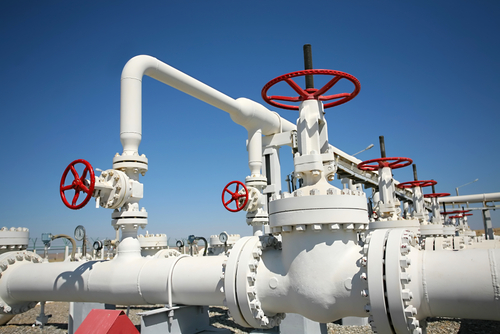 CEO, directors buy after earnings period lockup.
The CEO of Chesapeake Energy (CHK), Robert Meyer, made a 50,000 share buy after the company reported poor earnings in the third quarter and the insider trading lockout period for the shares expired. That increased his holdings by 1 percent.
He was joined by director Brad Martin, who bought 250,000 shares as well—a 24 percent increase in the director's stake. Insider data shows that other insiders have been bullish this year, and one major fund holder made a big sale.
Shares of the natural gas producer slid nearly 30 percent after reporting earnings, as the company warned that the low prices of natural gas were unsustainable for the industry—as well as the company. The firm even raised the prospect of remaining a going concern, which accelerated the selloff.
Action to take: Natural gas prices are still in a long-term decline thanks to shale production and overly leveraged producers who need to make as much cash as possible, even if it means pushing the markets even lower. With some unusually cold weather already, and a potential spike in natural gas demand generally being good for the space, we see some upside potential. Shares look interesting as a speculation under $1.00, with the prospect to hit $1.50 in the coming weeks if winter continues to look colder than normal.
Special:
The Top 5G Stocks to Buy Now
With the price of shares so low, and now with a bankruptcy prospect on the table, the shares are as good as, if not better than, making an options trade here.