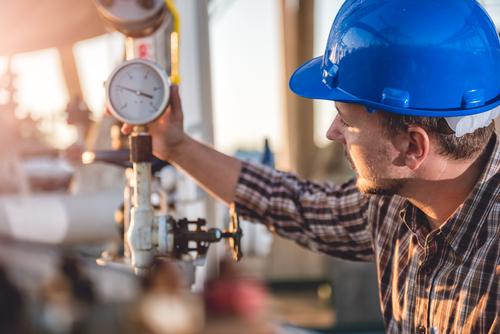 Fund manager ups stake by 14 percent.
Charles Georgas, a portfolio manager at the Duff & Phelps Select MLP & Midstream Energy Fund (DSE), recently added 1,500 shares of the fund, upping his stake by 14 percent.
The total buy came to over $6,000, but increases his holdings to over 12,100 shares.
This is the second buy from Georgas, following a 3,000 share purchase back in November. Insiders have all been buyers with no sales in the past three years.
In the past year, the fund has declined 0.5 percent, underperforming the S&P 500 Index by 30 points in the same timeframe. The fund, which operates as a closed-end fund, invests in energy companies with a focus on the high-yielding MLP sector.
Special:
The Top 5G Stocks to Buy Now
Action to take: The fund could be in for a seasonal rally should natural gas prices head higher. And with the fund's $0.60 per share annual dividend, the yield over 14 percent right now looks like an attractive holding while waiting for that seasonal trend to play out.
Over the past five years, shares have traded largely in a range from the low $3 to the high $5 range, so any price under $4 represents an attractive buying opportunity to obtain a basket of MLP and energy holdings, of which many individual companies are seeing insider buying as well.
As a small, specialty fund, there are no options to trade.