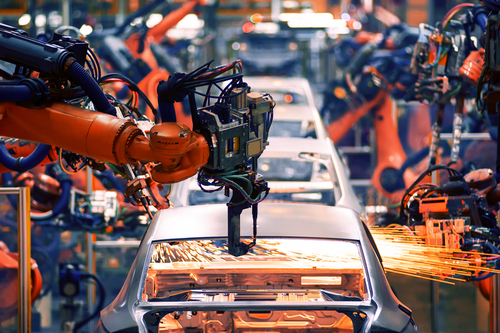 Director buys after earnings miss.
John Lechleiter, a director at Ford Motors (F), bought 10,000 shares recently. The buy increased his holdings by 11 percent, and cost just over $81,000.
This is Lechleiter's second buy in the past few months, following a 25,000 share purchase back in October.
Urgent: To Any American Who Owns A Cell Phone

If you own a cell phone, then mobile service providers hope you never get to see this video going viral.

It was shot in downtown Denver by a multi-millionaire, who exposed sensitive truths about cell phones and 5G.

His experiment will strike a bad chord with cell phone companies, I know. But you've got to see what this man "leaked," and what it means for phone users in the weeks ahead.

Click here to see this developing story.



Insider trading is overall mixed at the company. However, over the past three years, insider sales have beaten out total insider buys. This most recent buy comes after the company dropped following a large earnings miss.
Shares of the global automobile manufacturer are now down 2 percent in the past year.
Action to take: With the company's recent earnings miss and drop, the firm is barely profitable. However, it does trade at 7 times forward earnings, right around book value, and just 0.2 times price to sales.
Traders have already made money betting on the downside ahead of earnings. That's why we expect some rebound in shares, and shares look like a buy up to $8.50, with a profit target of $10. Today's buyers can also get in with a near-seven percent dividend yield as well.
Given the likelihood of a bounce here given how oversold shares have gotten following the post-earnings drop, speculators may like the June $9 call options. Trading for around $0.23, or $23 per contract right now, they should rise as shares rebound. If shares move to $10, the option would roughly quadruple to $1, so we like the return potential relative to the risk here.