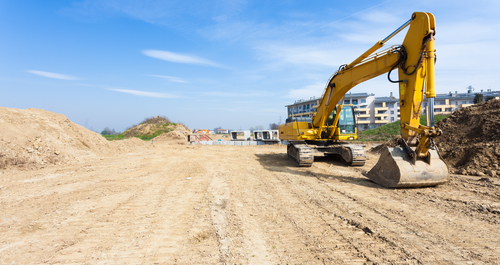 CFO makes a 75,000 share buy.
Desai Jigisha, Senior Vice President and CFO at Granite Construction (GVA), added 2,900 shares to his stake recently, shelling out $75,000 to do so.
The buy increased his stake by just over 7 percent, leading to a total of 43,764 shares. This was his second purchase this month.
Insider buying data shows a large pickup of insider buys in 2019, following some more mixed years of both insider buys and sells.
Shares of the infrastructure and construction materials company have slid by 49 percent in the past year on weak earnings and poor outlook for infrastructure projects.
Action to take: Multiple buys from a company CFO, as well as increased buying by directors and other insiders this year, are a good sign that shares are undervalued. However, a look at the price chart shows that the company hasn't quite turned around yet.
Investors could buy shares here and pick up a 1.9 percent dividend yield while getting paid to wait, although they may be waiting for a while for things to turnaround. A better idea may be to wait to pick up shares under $20.
Speculators should consider the June 2020 $25 put options, to bet on a continued slide in shares. While a bit pricey in the $2.85 range, a drop to $20 would cause them to nearly double before expiration.
No. 1 Commodity Stock to Buy in 2020

Hint: It's not silver, platinum or any other precious metal. It's not aluminum, nickel, iron ore or lithium, either.

But without it, we couldn't make airplanes, automobiles, batteries, boats, cosmetics, computers, surgical tools or smartphones.

Yet this metal could soon experience the greatest supply crunch in history … which could launch its price to levels never seen before.