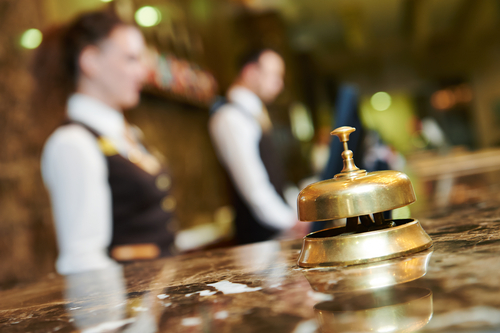 President and COO, CEO pick up shares.
Jay Shah, CEO at Hersha Hospitality Trust (HT), recently picked up 7,300 shares. He was joined by Neil Shah, President and COO, who also picked up 7,300 shares.
Each officer paid about $98,600 to make the buy. And each buy added about 1.7-1.9 percent to their total holdings.
Insider data for the past few years shows some insider sales as well, but total insider buying exceeds selling by far.
Hersha Hospitality is a REIT specializing in luxury hotels, with 48 properties and over 7,600 rooms in major markets across the United States. Shares shed 21 percent in the past year.
Action to take: The REIT space is usually an attractive buy for income investors, and Hersha's dividend is just shy of 8 percent thanks to the falling share price in the past year.
With the company currently unprofitable, however, that dividend could be at risk if profitability doesn't improve. That said, the risk looks attractive, as shares trade at just under two-thirds book value, which for a REIT would include the cost basis of all properties owned.
So while the income side may struggle there's plenty of room for price appreciation provided the company moves back to profitability, making for an attractive play in the hospitality space.
Shares look like an attractive speculation up to $14.00.
There are a limited number of options to trade, but speculators expecting a move higher could get a decent return with the August 2020 $15 calls, which have a bid/ask spread around $0.50, or $50 per contract right now.