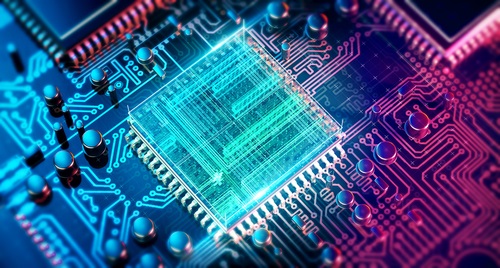 Director starts stake with million-dollar buy.
Alyssa Henry, a director at Intel (INTC), made a one-million-dollar buy to build a starting stake in the company.
The purchase resulted in the acquisition of 15,400 shares, starting from scratch.
Urgent: To Any American Who Owns A Cell Phone

If you own a cell phone, then mobile service providers hope you never get to see this video going viral.

It was shot in downtown Denver by a multi-millionaire, who exposed sensitive truths about cell phones and 5G.

His experiment will strike a bad chord with cell phone companies, I know. But you've got to see what this man "leaked," and what it means for phone users in the weeks ahead.

Click here to see this developing story.



Overall insider buying at Intel is mixed, but over the past three years, insider sales at the company have far exceeded insider buys—a situation normal given the large amount of stock options issued by tech companies.
In the past year, shares of the computer chip-making giant have risen by 37 percent, outperforming the overall market by about 15 percent. Shares trade near all-time highs.
Action to take: Even with the company's shares near a record, shares trade at less than 14 times earnings, making for a relative bargain in this market. And with a solid 29 percent profit margin, Intel is clearly leading in a space that requires the high cost of physically manufacturing chips.
We like shares up to $68. At current prices, investors will be able to get a 2 percent dividend yield as well.
Given that there's likely some further upside in shares this year, the September 2020 $70 calls look like a good way to bet on a continued rally. Trading for around $4.00, it's a bet that should move in-the-money if the uptrend in shares continues. That's a trade similar to other bets in the past on the company that have worked out well.