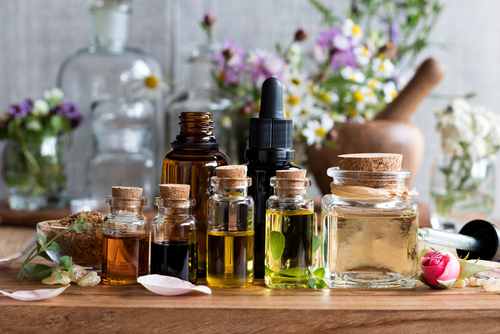 Investment fund owned by billionaires adds to sizeable stake.
Winder Investment Pte, the investment vehicle for the Haldor Foundation, in turn owned by billionaire siblings Kirsten, Finn and Jorn Rausing, continues to add to its stake in International Flavors & Fragrances (IFF).
In a series of buys in the past few weeks, the fund has bought over 350,000 shares, paying out about $40 million.
Insider data also shows some small sales by the company's president in the past year at regular intervals, suggesting planned sales.
International Flavors & Fragrances manufactures fragrances for various consumer products such as personal care, cosmetics, toiletries, and household cleaners, among others. Shares have declined 9 percent in the past year.
Special:
The Top 5G Stocks to Buy Now
Action to take: At 19 times forward earnings, shares are priced about in line with the overall market. But with both revenue and earnings growth over 30 percent, the company is in the middle of an operational growth spurt, and shares could likely head higher if this performance improves.
Shares are a buy up to $130. The company's 52-week high is about $152, a 17 percent rally from here. Shareholders can also get a 2.4 percent dividend at these prices.
Given the sizeable buying from a fund controlled by billionaires, a potential buyout could be on the table. A buyout offer would send shares higher, and speculators could do well with a call option trade. The August 2020 $150 calls, with a bid/ask spread around $3.00, or $300 per contract, looks like a reasonable bet on a move higher from a buyout or from better operational performance.