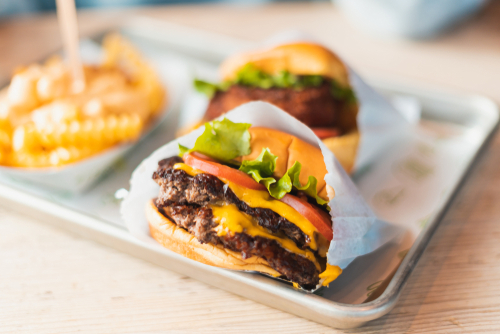 Director adds over $220,000 in shares.
David Pace, a director at Red Robin Gourmet Burgers (RRGB), recently added 8,200 shares. The buy increased his stake by over 290 percent, indicating a strong conviction in shares. The purchase cost $223,940.
This is the fourth buy from insiders this year, including a purchase from another director, the CFO, and a major holder of shares.
The last insider sales at the company occurred in early 2018, at a price more than 50 percent higher than where shares currently trade.
The casual-dining chain, which franchises its 560 locations, has seen share slide as the company struggles with profitability in the past year.
Action to take: While we like insider buying following a 50 percent peak-to-trough drop in a company, shares aren't a clear value yet. That's because the company has over $713 million in debt, about double the company's current market cap. And the gourmet burger space as a whole is still somewhat saturated in the market right now.
A return to profitability means a lot of those gains will be needed for debt repayments. With no dividend cushion, investors are better off investing elsewhere in the restaurant space. We would reconsider buying shares after some kind of catalyst pointing to improving conditions.
Speculators may want to buy a put option, to play the possibility of shares declining even further. The June 2020 $25 put options, trading for around $2.30 or $230 per contract, are an inexpensive way to bet on such a decline.