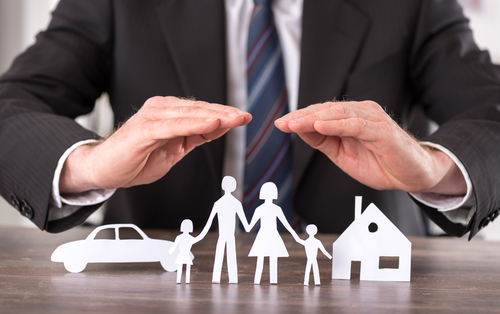 Cluster of insider buys after earnings.
Stephen Donaghy, CEO of Universal Insurance Holdings (UVE) recently picked up 5,000 shares after the company reported earnings, shelling out over $137,000 to do so. He was joined by director Sean Downes, who has made multiple buys of around 10,000 shares so far this month, totaling over $300,000.
A look at insider buying shows a series of sales when shares topped $40 back in 2018, followed up by lesser sales as the price declined.
Special:
The Only 8 Stocks You Need for 2020
Now insiders are only buyers of shares, as shares appear to be heading up again, a sign that insiders know when shares are both undervalued and overvalued, and when to make swing trades for big profits.
Action to take: Shares look attractive up to $30, given the company valuation of just 11 times earnings and with a 2.3 percent dividend yield. With an old 52-week high of $45, that's a clean 50 percent return just to get back to the old highs. With the company's heavy exposure to hurricane policies, and with hurricane season officially ending November 30th (but essentially over now), the company is unlikely to face any downside risks for the next few months.
Speculators may want to look at the May 2020 $30 calls. Trading at just $2.25, or $225 per contract, they're a cheap bet on shares heading higher. On a move to just $35, the option would be valued at $5 at expiration, or more than double the current price.
Just Released: The Top 8 Stocks to Buy for 2020

Inside this Stock Research Report: The only 8 Stocks you need for reliable growth…how this pizza stock turned $10,000 into over $1 million…50 lousy stocks to dump now, and more!  These stocks don't make news. They just make money.