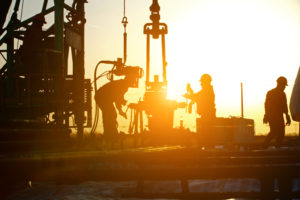 With oil plateauing near $40, many energy sector companies have been struggling. For the week, the Energy sector was the worst performing sector in the S&P 500 as oil inventories continue to blow out to new highs.
While that can be said generally about the Energy sector, there can be specific names in the sector that may be performing well. This is particularly true of small and microcap companies. The market cap of TETRA Technologies, Inc (NYSE: TTI) is around $58 million. This puts a company in a position to potentially grow market share and improve financially as others are failing.
As you look at analyst estimates for TTI for 2020 and 2021 EPS and revenues, the picture doesn't look great. They've had significant negative revisions to their EPS in last 90 days for both 2020 and 2021. Their revenue growth estimates for 2020 and 2021 at -31.6% and -12.7%, respectively. However, the company has posted positive earnings in the last two quarters that beat analyst estimates by a wide margin.
Maybe it's the recent improvement that has insiders looking to add shares. Since June 22, 2020, there have been four insiders that have bought 617,068 shares for a value of $268,839. These represent the first round of insider buying since the end of 2018. The insiders that bought increased their holdings by 61%, 50%, 121%, and 216%. This may be an indication that the company is on the right track in a difficult environment.
Here are links to the last two insider trading reports.
Special:
The Top 5G Stocks to Buy Now
10% Owner Sells Ahead of Layoff Announcement from Audio Company
Global Investment Firm and 10% Holder Sells 21% of Holdings in Industrial Machinery Company
Action to Take: TTI is a buy with a near-term target of $1.20.