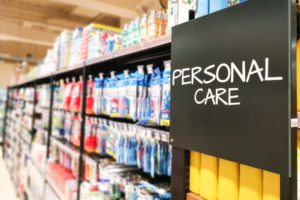 It's hard to avoid the products of Proctor and Gamble Company (PG). You're literally being touched by one of their products every day and the demand for them tends to be fairly stable no matter how the economy is doing. That's what defines consumer staples and specifically companies in the personal and household products industry. PG is the top holding in the Consumer Staples Select Sector SPDR Fund (XLP) at 16.25%.
With that understanding, it's hard to understand why PG is the second-most sold company in shares and in terms of value since April 1, 2020. In fact, the selling began on April 20, 2020, the day after an earnings report that beat analyst estimates.
The selling occurred across 6 different transactions and four different insiders. Since April 20, 20.25 million shares have been sold for a cumulative value of $2.36 billion. Most of the selling was done by Trian Find Management, who has reduced their position from over 30 million shares to 10.8 million since April 22. The most recent sell transaction was for 8.57 million shares on May 15. Typically, these large shareholders sell when the outlook of the company begins to fade.
Action to Take: The price has been retracing for a few weeks since the earnings and declined around 3% on Tuesday. There is potential for an oversold bounce to $125 if the price closes above its $116.50 resistance.
The stock is a short opportunity on a close below $111 with a target of $100. The objective is to use the insider activity to reduce bullish expectations on a positive move or go bearish on a break of support.
Special:
The Top 5G Stocks to Buy Now