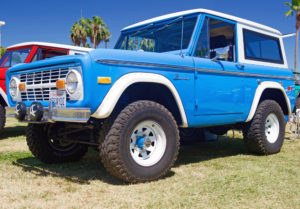 Ford introduced its newest offering and instant classic, the Ford Bronco, on Tuesday. The title of an article on Car and Driver said it best, "2021 Ford Bronco Is Here, and It's Everything You Hoped For." The Bronco is one of those iconic vehicles that needed to be rebooted. I remember salivating as a middle schooler seeing the Bronco II, and this is way better. The Ford F-150 has a perennially profitable vehicle for the company, hopefully this can be as well.
Apparently, the option market may be feeling similarly as option volumes were over two times the average. Calls in yesterday's session traded more nearly three times puts with around 30,000 contracts. Around 60% of the volume got filled at the ask price and only 5% got filled between the market. Over 10% of the volume occurred on the 31 JUL 20 $6 call option at over 37,000 contracts. With a majority of the call volume coming on the buy side, this gives a bullish near-term focus for the price.
Here are links to our latest unusual option activity reports.
This Company May want to Change its name to 'Bed, Bath & Below': Bed Bath & Beyond Inc Stock (NASDAQ: BBBY)
Option Market Eyes Bullish Infrastructure Possibilities: Cleveland-Cliffs Inc Stock (NYSE: CLF)
Action to Take: With earnings coming up on July 28, there is a window to trade Ford to upside before the announcement with a near-term projected move of $7.
Speculators may want to consider buying the 24 JUL 20 6/7 long call vertical for around $0.45.