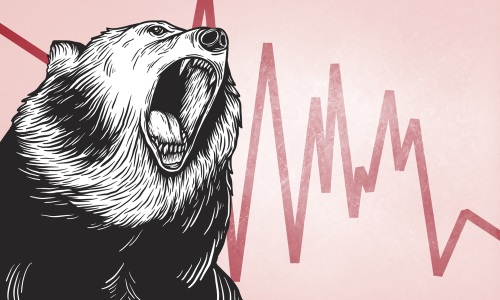 Billionaire money manager sees economy stalling before 2020 election.
Speaking at an investment conference in London this week, billionaire money manager Jeff Gundlach of DoubleLine sees a 75 percent chance of a recession within the next year. That would put the economy in a recession right before the 2020 election, vastly increasing the odds of an uncertain outcome.
Regarding the recent inversions on the yield curve, Gundlach, a fixed-income investor, stated that the watched metric is not the best indicator of a recession.
Special:
The Only 8 Stocks You Need for 2020
Rather, the bigger fear is one seen in the markets lately, where the curve inverts before flipping back the other way. Gundlach's latest prediction comes off a June prediction where he stated he saw a 40 percent chance of a recession by the end of the year.
Gundlach closed his comments by focusing on the high prices and low yields in the corporate bond market, which looks like a place with trouble waiting to happen for investors.
Action to take: We take the advice of anyone who has created billions in wealth in the market seriously, and see similar dangers in the corporate bond market. The logical follow up for this increased danger is to scale back risk by taking heavily leveraged positions off the table, raising cash, and avoiding relatively-low yield corporate debt right now.
Is Amazon Obligated to Pay You?

NOW OPEN TO EVERYDAY AMERICANS: The Billionaire Income Secret That's Forcing Amazon to Pay Out Prime Profits Every Time a Parcel Leaves the Warehouse Floor.

The next payout will happen mid-December.